Social Support & Wellbeing
Social Support & Wellbeing
HomeFront: Resources ranging from food, including baby formula/food when available, diapers and wipes, feminine hygiene products (pads and tampons) and other hygiene products for adults and children. Walk-up hours are Monday 10am-2pm, Tuesday, 2pm-6pm and Thursday, 10am-2pm. HomeFront also attacks the problem of homelessness from all sides, not only providing immediate emergency housing, but also working with families to promote education.
Arm in Arm: Provides numerous services to ensure Mercer county has the basic needs of food and shelter. Arm In Arm is at two locations: 48 Hudson St., Trenton, NJ 08609 and 61 Nassau St. Princeton, NJ 08542. Food pantry hours are for the Trenton location are from 9:30AM-1 PM on Monday & Wednesday. Food pantry hours for the Princeton location is Monday & Wednesday from 1:30PM-4:00PM and Tuesday from 1:30PM-7:00PM. Call 609-396-9355 for general questions.
WomanSpace: A non-profit that provides a comprehensive array of services to individuals and families impacted by domestic and sexual violence and dedicated to improving the quality of life for adults and their families. Programs include crisis intervention, emergency shelter, counseling, court advocacy and housing services.
Hopewell Valley YMCA: The YMCA offers before and after school child care programs as well as other youth programs to get the youth of Hopewell Valley involved in sports and other social activities. They also offer education programs on health and safety, babysitting, diabetes prevention, etc.
Hopewell Valley Municipal Alliance: and administers programs and activities in Hopewell Valley that promote positive youth development and build community. It is a is a volunteer organization with representatives from various community sectors including local government, schools, businesses, law enforcement, non-profit organizations, faith community, youth serving organizations, special needs community, parents and health providers. For more information visit their website or contact Coordinator, Heidi Kahme hvmunicipalalliance@gmail.com.
Triad House: is a program under LifeTies and is a 24-hour residential group home for youth ages 16-21 with emotional and behavioral challenges. A youth-centered program, our program provides individualized treatment for the youth and their families to achieve their goals. The Triad House promotes safe and inclusive environment for all youth celebrating diversity of sexual orientation, gender orientation, religion, and ethnicity.
Valley Single Parenting Together: was created to build community and provide solidarity and support among single parents in the Hopewell Valley School District and vicinity. Email: hvsptogether@gmail.com for more information.
New Jersey 211: is a database for local resources. Specialists have access to a resource database of over 7,600 community programs and services that assist people who need help with life's basic needs...like food, utilities, affordable housing, rental assistance, mental and physical health, substance use disorders, child care, senior needs, legal assistance, transportation, disability services and so much more.

Hope Loves Company: This non-profit's mission is to provide emotional and educational support to children and young adults who have or had a loved one battling Amyotrophic Lateral Sclerosis (ALS) or Lou Gehrig's disease located in Pennington.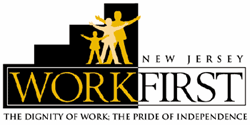 WFNJ: provides temporary cash assistance and many other support services to families through the Temporary Assistance for Needy Families (TANF) program.